Vintage Recordings Table Of Contents

Stock Up 30 % Off Sale

Cassettes: Regular $9.95 Now $6.99
CD's (where available): Regular $19.95 Now $13.99



Time to stock up on your favorite titles at these great savings!!!

Order Your Vintage CDs and Cassettes Through Our New Secure On-Line Catalog
Your Order Can Be Paid For By Credit Card or Paypal
After Your Order Is Placed A Copy Is E-Mailed To You
Each Cassette Is 1 Hour In Length.





Several of our Cassette Releases are Now Available On CD Due to Popular Request
Each CD has been Digitally Re Mastered.

There are many new releases of Vintage 1920's Artists from
vaudeville, radio, stage and screen.
All new releases are being released as CD format only.

Several Items will have a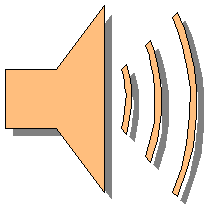 symbol next to a song.
You can listen to a sound clip with the windows media player.

To Browse The Catalog: Click Each Title To View It's Contents
When You Want To Order: Go To Secure Order Form Link





There are now 84 Titles Available.
60 titles are available in cassette format.
62 titles are available in CD format.







Of the 62 CD releases 24 titles are new!